Laser Tattoo Removal Before and After
Tattoo removal is a daytime procedure with minimal pain, aimed at removing an unwanted tattoo. Laser treatment, surgical removal, and dermabrasion are among the common methods of tattoo removal.
Here you will see laser tattoo removal before and after pictures of individuals who got their tattoos removed from us. In these photos, you will notice that after the procedure for tattoo removal, depending on the type of tattoo, the tattoo ink which is been used or marks are no longer visible on the skin. This means, laser tattoo removal has proven to be successful and given excellent results to those who took the treatment from us.
For treating your skin condition, feel free to get in touch with one of our best dermatologists in Pune. You can also call +919584584111 to book an appointment at one of our skin clinics near you.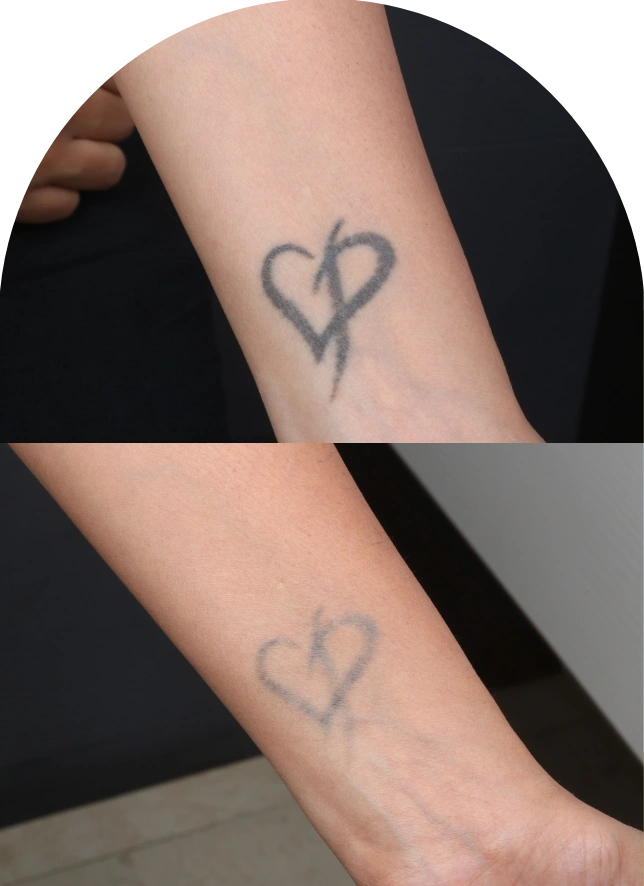 "I am taking treatment here for tattoo removal and the outcome is really amazing."
"Thanks to all clinic staff & doctors"
"I'm happy with the results."
Which one is the best method for Tattoo Removal Do you have a tattoo on your body that you're regretting? Is it too evident all the time? Or has your ideology from when you'd first gotten the tattoo changed
...
Read More
Table of Contents Does Tattoo Removal Hurt? What can I do to Reduce my Pain? Tattoo Removal FAQs Tattoos are an interesting way of having memory or story etched in your mind and on your body forever. However, that
...
Read More
Clear Skin Ultimate Guides