Vitiligo Treatment Before and After
Vitiligo is an auto-immune condition that causes the skin to lose color in patches. The white patches usually grow with time. It can affect any part of the body.
Vitiligo occurs when the melanin-producing cells of melanocytes of the body die or stop functioning. Although it affects people of various skin types, it is found more in people with black or brown skin. Vitiligo isn't a threatening disease. But it can ruin a person's looks and affect their confidence.
At Clear Skin, we continue to treat vitiligo for various skin types. We've delivered the best vitiligo treatment results in many cases. Our experienced dermatologists leverage different treatments like surgery, UV phototherapy, and laser therapy. Please look at our vitiligo before and after photos with treatments like excimer laser, UV therapy, surgery, etc.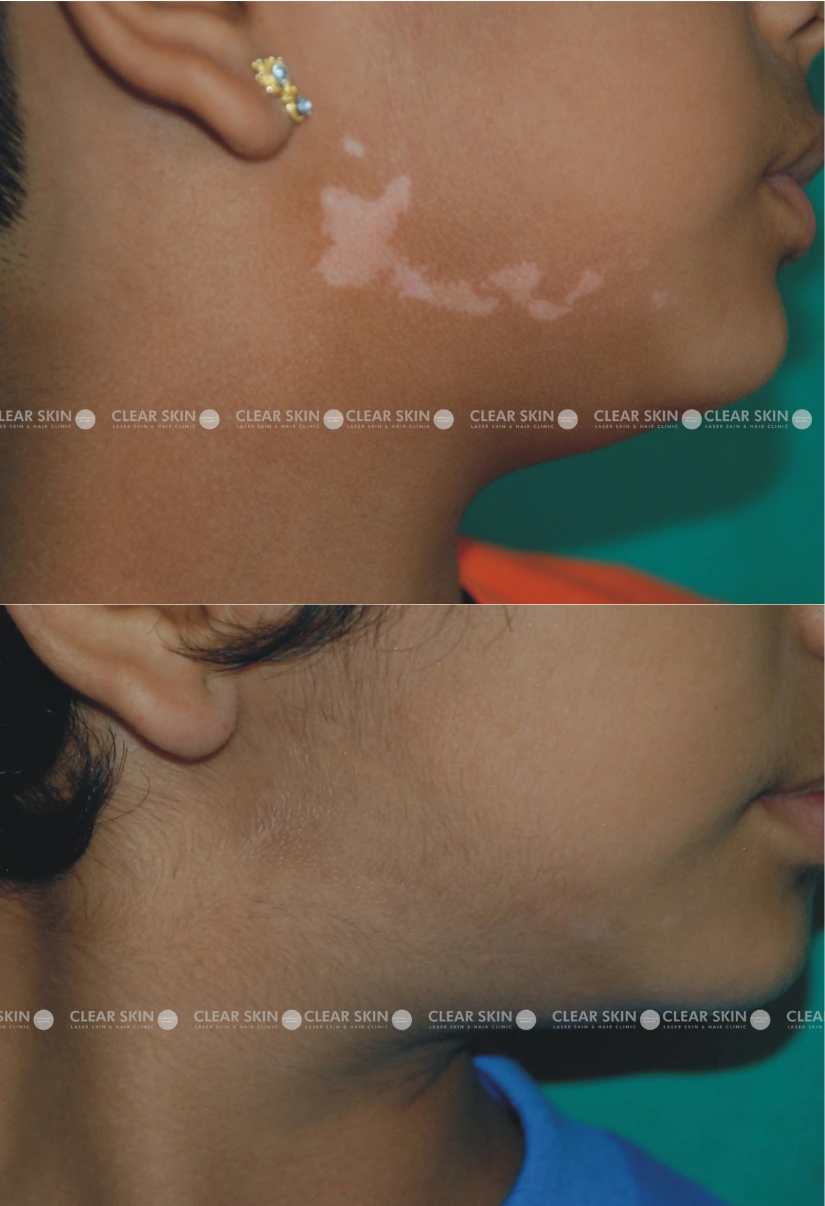 Uday Patil

"Dr Shah seem like a very reasonable and knowledgeable doctor. She makes you comfortable with her patience and assertiveness. Long term effect of medication is seen, however on the first look she seems like a person to go for any skin related ailments. I have got good results with respect to vitiligo treatment."
Ravi Karande

"Dr. Shah listen to our problems patiently * She is polite and of friendly nature. She explained me whole treatment very well. I can see good results for my vitiligo"
Akshay Londhe

"I felt doctors and staff so co-operative. I am little bit worried about results so looking forward for it. thanks. "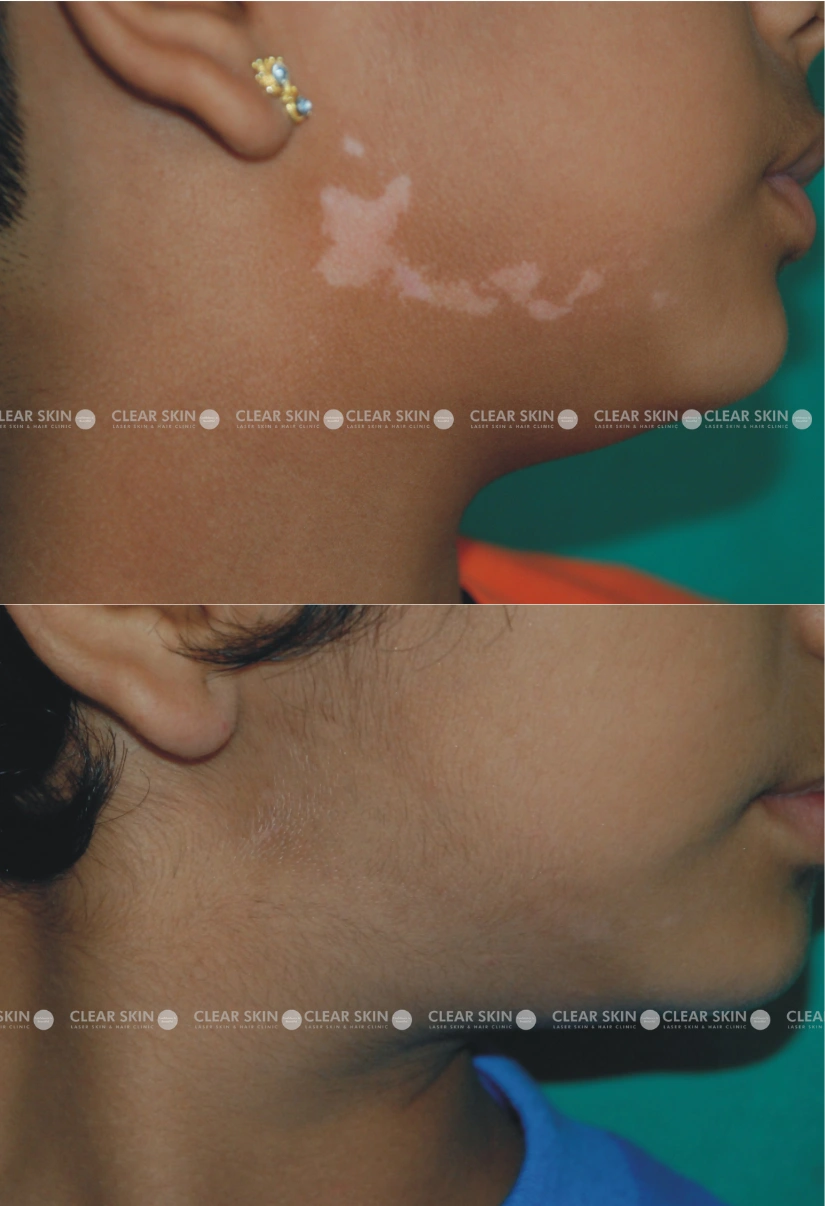 Sangita Munde

"Very good interaction, solved all my doubts and treated very well. Very nice service and treatment, very nice staff , cooperative and helpful."
Ganesh Thakur

"I am visiting this clinic for vitiligo treatment. Doctors as well as all staff members are very nice. Excellent follow-up and quick remedies. Clinic is good and hygienic and well equiped. Treatment cost is bit high but worth it..."
Clear Skin Ultimate Guides