Pigmentation Laser Treatment Before and After
Pigmentation occurs due to excess generation of melanin by the skin. Hyperpigmentation is a skin disorder in which the skin turns darker, leading to changed skin colour or the appearance of dark patches on the skin. Melanocytes are cells located in the skin that generate a pigment called melanin which gives the skin its colour. Higher levels of melanin lead to skin pigmentation disorders.
Hyperpigmentation can result from certain medicines, overexposure to the sun or due to hormonal imbalance. This skin condition can be treated with the help of some oral as well as topical medications. Laser treatment is another effective way to treat pigmentation disorders.
At Clear Skin, we provide the best treatment for pigmentation. In the pigmentation treatment before and after pictures given here, you will see that our treatments have given excellent results to several individuals with hyperpigmentation. You will see a significant difference in the before and after-treatment photos and find that after receiving the pigmentation treatment from us, there has been great improvement in the skin tone and colour, and the dark patches have substantially reduced. Go through these laser pigmentation treatments before and after pictures and see for yourself the effectiveness of the hyperpigmentation treatment given by our expert dermatologists.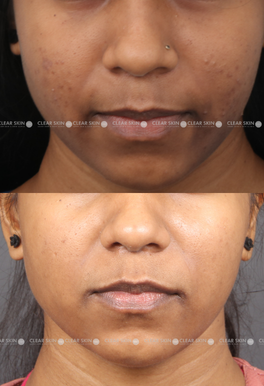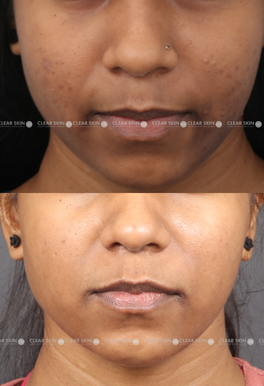 Jasmine Nayak

"I have been visiting Clear Skin for last four months for extreme pigmentation and acne problem on my face. Doctors and support staffs at Clear Skin clinic are very helpful and caring and I can see a lot of improvement in last 4 months."
Bhanudas Hambir

"Experienced doctors, treatment done for pigmentation was really good and results can be seen within a week. Would surely recommend for skin problems."
Sunil Nalge

"When I first came here, I had lot of Pigmentation, and black spots on my face and neck. The Doctors here helped me immediately and I undertook their pigmentation treatment. This treatment showed drastic results in very few sittings. "
Clear Skin Ultimate Guides