Laser Hair Removal Treatment Before and After
Excess hair could be annoying and spoil your looks. They are unwanted and do not really add value to anything. Hence, it is better to get rid of them. At Clear Skin, we provide one of the most effective laser hair removal treatments that target the stem cells of hair and help our patients get rid of those pesky unwanted excess hair.
Our certified and globally-trained, experienced dermatologists follow the necessary laser hair removal procedure and treat excess hair growth across various parts of the body. We've treated thousands of patients to date and continue to deliver results. Take a look at some of our laser hair removal before and after face results. Visit us to review some of our laser hair removal before and after feet results and laser hair removal before and after arms results.
Gayatri Mantri

"Just had my first laser hair removal treatment at this clinic. The staff is very sweet.the services are competitively priced. Clear Skin clinic you can be assured of a great experience. "
Ujwala Adhat

"I was suffering from PCOD and went to clearskin for laser hair removal. Loved the way that staff are very caring and the results are exceptionally good as well. "
Anita Swain

"I started treatment a year back and have undergone almost 6 session and there is so much improvement in my hirsutism condition. "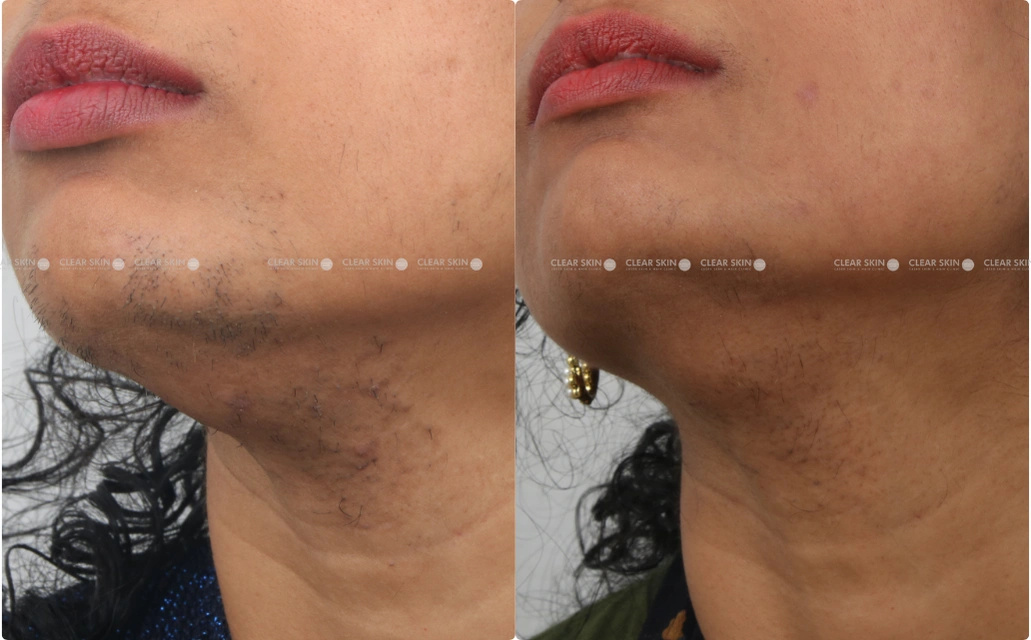 Kajal Thorat

"The doctor is very skillful, polite and he answered all my questions in detail. Also explained me about the Hair Removal treatment thoroughly."
Mita Podder

"Doctor is very helpful, understanding and informative. Sets the right expectations for the laser hair removal treatment. Him being direct in explanations was the best part. "
Clear Skin Ultimate Guides